Worst Buildings & Landlords in NYC for Q1 2023
April 12, 2023 | the RENT BETTA team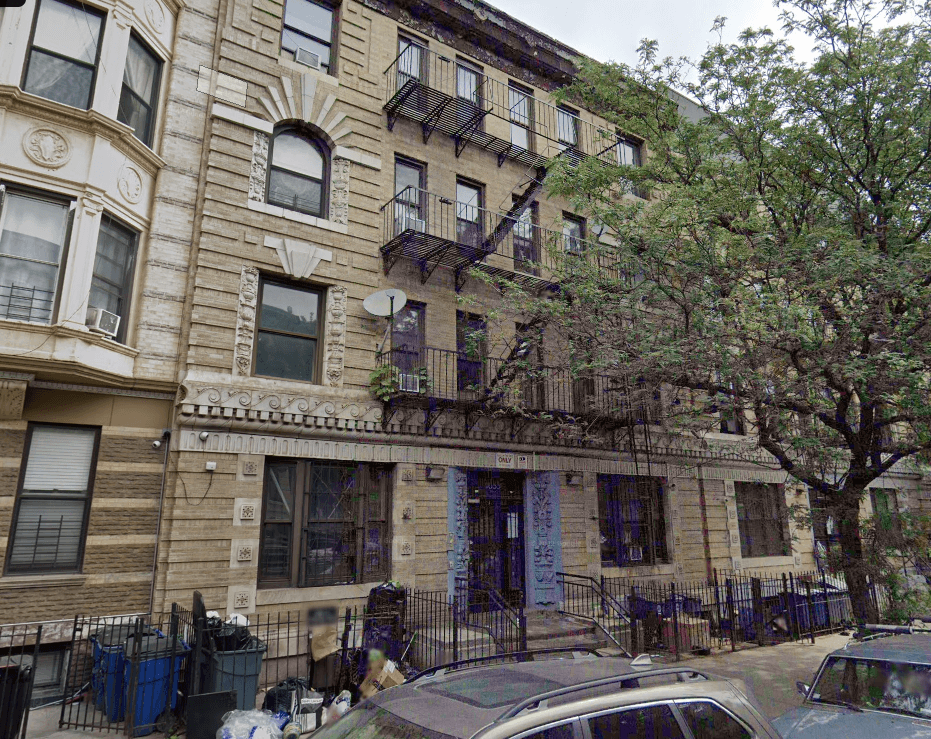 RENTBETTA.com, a website offering no fee apartments directly from owners without brokers or broker fees, announces the 10 Worst Buildings and Landlords in NYC for Q1 2023.
The ranking is generated by open violations per apartment, for every residential building in NYC with 10 or more units.
The more violations a building has relative to its size, the higher it ranks on the list.
Tenants can call 311 to report building violations to the NYC Department of Housing and Preservation Development, which will issue fines to landlords who do not ultimately make repairs.
Top 10 Worst Buildings and Landlords in NYC

For buildings with 10 or more units.  Data as of March 30, 2023.  Source:
RENTBETTA.com
,
WhoOwnsWhat
, and
HPD Online
A single violation may be as minor as paint peeling, but as problems multiply, living conditions may become unbearable for tenants who are then forced to move out.
Even a renovated apartment can have serious problems if the building is allowed to fall into disrepair. This landlord "strategy" is sometimes seen in rent-stabilized buildings where the owner wants rent-stabilized tenants to leave, so they can renovate units and turn them over to market rates, or at least, cut their maintenance budget because rent revenue is limited.
So even if the apartment you tour is recently renovated, the building may have serious problems which will affect your life after moving in, such as broken locks, constantly out of service elevators, illegal wiring that puts your safety at risk, or rodent infestations (we've seen it all).
Before signing a lease, check the building's address on RENTBETTA.com to see its bed bug history and Maintenance Rating.
You'll find out if it's okay to move into, or worth avoiding.
Worst Building in NYC: 1055 Bergen Street in Brooklyn
Move over 533 West 145th Street! The former multi-quarter Worst Building in NYC has officially been dethroned, 1055 Bergen Street is the new Worst Building in NYC.
And it's not because 533 West 145th has improved, but only because 1055 Bergen has gotten worse.
The four story, 16 unit walk-up has 43 open violations per apartment, or 756 total violations.
Residents complain of roaches, mice, broken smoke detectors, mold, peeling paint and plaster, and obstructed hallways from tenants' personal items.
The building is managed by Hall Property Management, which does not have a website but operates out of a leafy residential building in Crown Heights.
About RENT BETTA
RENTBETTA.com saves renters thousands of dollars in broker fees by offering no fee apartments directly from NYC property managers across NYC, all on one website. Users can book a tour and apply for any apartment on the site and will be connected directly with a leasing office, not a broker. 
Follow us @rentbetta to see top no fee apartment deals!
Journalist? 
Email media@RENTBETTA.com for early access to original data on the NYC rental market. Unlike other sites, we don't allow brokers to post fake, underpriced listings to lure renters.  Our data is real because our apartments are real.
Love what we're doing?
Share a TikTok @RENTBETTA and help spread the word to save New Yorkers thousands of dollars in broker fees!