Ultimate Guide: How to Rent an Apartment in New York City
August 17, 2023 | the RENT BETTA team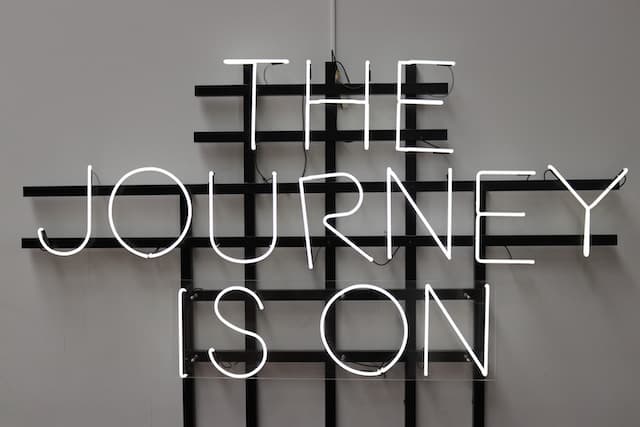 New York City is one of the most exciting and vibrant cities in the world, but it can also be a daunting place to find an apartment. The rental market is competitive, and prices are high. But don't worry, we're here to help. In this blog post, we'll walk you through the process of renting an apartment in New York City, step-by-step, and offer a few tips.
Step 1: Set Your Budget
The first step to renting an apartment in New York City is to know the maximum rent you can afford and set your budget.
NYC's 40x Rent Rule
Most landlords require a minimum income (before tips or your year-end bonus) of 40x rent to accept your application.
Looking at a decent place with rent of $2,500 per month?  Then you will need an annual income of at least $100,000 (40x the monthly rent).
NYC ain't cheap (though there are ways to save money).
If you are renting with roommates (a good idea), then the pooled income from all the roommates must exceed 40x.   So one or two people in the group can make a little less, so long as another one or two make a little more.
If you don't meet the 40x minimum income threshold, which is common for students, you typically must have a guarantor who makes at least 80x the rent (double the 40x minimum, as there are two households to support).
Some landlords may require a little less than 40x, as we saw one large property manager accept 36x during the pandemic, but 40x is the common standard you will often see posted in listings.  Sometimes, the minimum may be 45x.
Outside of a guarantor or roommates, there are only a couple of ways to get around the 40x rent rule.
45x - 50x Rent is More Affordable
If you get paid twice a month, making only 40x rent means one of your paychecks will go almost entirely to rent, leaving you with just one paycheck to cover all of your living expenses.
We've been there, and it's not very comfortable.
While 40x is likely the landlord's requirement, we recommend you spend a little less, and aim for a cheaper apartment, where your income is 45-50x rent.  
So if your salary is $100,000 a year, use a divisor of 45-50, for a range of $2,000-$2,222 for monthly rent. Covering your living expenses will be much easier than choosing a $2,500 per month, 40x rent apartment.
Remember, 40x is the minimum you must make to qualify, it is not the minimum you must spend on rent.
While a lower budget means you will find fewer and less nice apartment options, it's important to stay grounded in what you can more reasonably afford.
Step 2: Find Neighborhoods You Like, but Stay Flexible
Are many of your friends already living in, or planning to move into, a certain neighborhood?
Add that the top of your list.
There are many different neighborhoods in NYC, each with their own vibe and which cater to a given age group or people in a certain phase of their lives.  
A lot of post-college renters who work professional jobs move into the East Village.  After a few years and maybe a promotion or two, they'll move out of their roommate situation and into the UES or UWS with the girlfriend/boyfriend, and find an apartment that is roomier and a neighborhood quieter.
Get to know New York City, and see different neighborhoods in each borough.  If your friend who lives way over in that part of town invites you to their place or a night out near them...go...and see if you can see yourself living in the area.
Don't limit yourself to Manhattan, there are great neighborhoods in Brooklyn, parts of Queens, and Jersey City as well.
Focusing on just one neighborhood early in your search is a mistake, as you will exclude yourself from better alternatives.
So make a list of your ideal neighborhoods, but be a little flexible.
Use the "Commute-Time Approach"
Since life often revolves around work, choose an apartment based on your commute time, not a specific neighborhood.
Find any apartment listing you like, type the address into Google Maps and check the public transit time to the office.
20-30 minutes is great.  If the commute is around an hour, it's probably going to be pretty miserable.
Using this "commute-time approach" will allow you to see more apartments that match your budget and are equally close to your work, giving you potentially better options than just restricting yourself to a given neighborhood.
Step 3: Find Apartments for Rent 
There are a lot of apartment search websites in New York City, but we recommend you stick to the three best:
Streeteasy is the most popular but is almost entirely listings from brokers, which means many listings are fake or require hefty broker fees.  Craigslist can have good deals directly from mom-and-pop landlords, but also has a lot of scams.
Most New Yorkers hate broker fees, so we found all the buildings you can rent directly from a leasing office in NYC and put them on RENTBETTA.com.
None of the listings are from brokers, all are directly from property managers and landlords.  Click Book a Tour or Apply and you'll be connected directly with the leasing office. You'll never have to pay a broker fee.
It's all no fee apartments in NYC, all on one website.
National websites like Apartments.com and Zillow, while they have many listings posted in NYC, aren't really used by New Yorkers.  In our experience, you're more likely to find scams than real apartments available for rent.
While there are about a dozen total apartment search websites in NYC, most aren't used by landlords and property managers here, and are filled with fake or outdated listings. 
So while there appears to be a plethora of options, most are worthless, selling your contact information to brokers and wasting your time chasing fake listings.
Stick to the top three and avoid junk sites.
Tip: Watch for NYC Rental Scams
Bait and Switch

Demands to Wire Money

Application Fee Scam

Fake Landlord
NYC rental scams are common, and if something feels "weird" when you are trying to see the place and sign the lease, you may be walking down the path of a scam.
Here's how common scams in the NYC rental market work, so you have your eyes wide open and know what to avoid.
Bait-and-Switch
The most common scam you'll come across renting in NYC is brokers posting attractive apartment listings online, with nice photos, prices that look cheap, and maybe even advertised as "no fee".  
But reach out to see the apartment and you'll hear something like "that apartment just rented, but let me show you these other places."
Welcome to the New York bait-and-switch.
And while it's not legal, it's not uncommon.
Nicer, lower-priced apartments get more views and more clicks online, so brokers make up these listings as a lure to drum up apartment-seekers for tours of other, less-attractive apartments, often with a broker fee.
From our use of Streeteasy, it felt like at least half the apartments we tried to see were bait-and-switch listings.  Almost all of the "gems" we found weren't actually available for rent.
Demands To Wire Money
Never wire money to someone based on an apartment listing!
This listing scam is usually set up by people who live outside of NYC (often outside of the U.S.), and starts with an attractively-priced, nicely photographed apartment listing.
When you ask to see it, they ask for a "deposit" or some type of upfront payment to be sent via Western Union, Moneygram, or other payment service.  Often, they'll add time pressure, such as "it's really well priced, but a lot of people are interested in it so you need to send payment today to secure it."
No landlord in NYC ever requires payment to see an apartment.
If anyone asks you to send payment for a tour, it's a scam.  Flag the listing, or just delete it and move on.
Landlords only need the $20 application fee and a cashier's check or money order at lease signing for the first month's rent and security deposit.  You never need to wire money to rent any apartment in NYC.
Application Fee Scam
Here the apartment actually exists, and you can really see it.  
For renting in NYC, this is actually off to a strong start.
And after you tour it, you think, "what a bargain!"  It looks great, and the price is amazing.
You fill out the paperwork along with the maximum application fee legally allowed in NYC of $20.
Then you wait and hear nothing back.  Contact the broker and you're either ignored or get a flat response like "lots of people were interested in it, they didn't accept your application."
Basically, they just farmed a lot of people for $20.
Here's how it works:
A landlord has a $3,000 apartment, they advertise it for $1,500 and a few hundred people show up to see it.  They then charge everyone a $20 application fee and make a few thousand bucks.  The broker is in on it and serves as their "front" so you never find out who really owns the building.
So if you go on a tour and there's a line out the door, just skip it.  
Even if it's not an application fee scam, your chances of actually renting the place are low.  Look elsewhere.
Fake Landlord Scam
In this scam, someone is posing as the landlord who doesn't own or manage the building.
They have keys to the building and take you on a tour.
You meet for lease signing and hand them checks for the first month's rent and security deposit, and they countersign the lease (a bit sloppily, you can barely read their name). But they aren't the real owners or managers of the building.  They don't own the apartment you are trying to rent.
They just took your money.  One of these rental rip-off's was going on for more than 10 years in Queens and took in more than $40,000.  But more go unpunished and duped renters never get their money back.
There is a variant of this in the sub-lease market, where you meet the current tenants, everything seems cool, and you sign a sublease and provide checks for the first month's rent and security deposit.
The only thing is, the current tenants are moving out at the end of the month.  
And they're not just moving out of the building, they're moving out of NYC.  
So when it comes time for you to move in, their lease is up and they're long gone. The landlord wants nothing to do with you, and owes you nothing.  You've just been taken for a few thousand dollars, and are left chasing ghosts.
If you sublease, you can ask for a copy of the lease to be sure it lasts at least as long as you'll be subleasing for.
Tip: Skip the Broker and Rent Directly from a Leasing Office
If you see an apartment with a broker, they are most likely going to charge you a broker fee worth 1-2 months of rent.
For a $2,500/month apartment, that's $2,500-$5,000, in addition to the first month's rent and security deposit.  
If this feels like a scam, it's because, we'll, we kind of think it is.
Call it the broker fee scam, and it's hiding in plain sight.
You can cut out the broker fee by cutting out the broker.
The value they add is minimal; after all, you know what you want best, and by talking to your friends and researching the rental market (and reading our blog) you'll know at least as much as they do.
Think of them more as salesmen looking to size you up for naivete and desperation, looking to get the largest fee out of you.  
Despite what they claim, they're not professionals serving your best interest at the lowest cost to you. Those are not their incentives, and it's not how they operate.
Have we convinced you yet?
Okay, good!
Save money, and headache, by renting directly from building owners or the property manager.  Skip listings on Streeteasy and Craigslist that have a broker watermark in the photos or broker contact details in the description.  Ask if they are a broker or the landlord when you first message for a tour to see the place.
Or just go to RENTBETTA.com.  
We found all the property managers in NYC where you can rent directly from a leasing office, and have all their listings on one website.  
Click Book a Tour or Apply and we'll connect you directly with the leasing office, so you'll never have to pay a broker fee or put up with a pushy salesman.
Step 4: Book a Tour to Check out the Apartment…and the Building
After you've found a few good listings online that look attractive and legitimate, reach out to see them and schedule a time for a tour.
Type the address into Google and check the commute time to work.
Arrive a couple minutes early to see the neighborhood.  
Is the apartment on a street or avenue?  If there's a lot of traffic, it's going to be loud in the apartment.  Streets are quieter.
Check out what's on the ground floor.  Is it a dry-clean place?  Great, you won't have to go far to get something pressed.  Bodega or restaurant?  No matter what they say, there's going to be a couple mice or rats. Bar?  Friday and Saturday nights it will be hard to get to sleep.
Now it's time to meet the agent and see the apartment.
How do the stairs look?  Can you get furniture up there?  You can't break the laws of physics, and a lot of walk-ups are so narrow you'll be limited to the lightest of Ikea furniture if the building doesn't have an elevator.
Once you cross the door, slowly see the apartment, get a sense of whether you like it or not, and ask a few questions.
Ask Questions During The Tour
The tour is the best time to ask all your questions about the apartment, and understand better how the application and lease-signing process works.
So even if you aren't crazy about that apartment, ask away, and be better prepared for when you find something you are ready to move forward with.
Our best questions to ask, and the types of answers you should expect in NYC:
1. Are heat and hot water included in the rent? 
Expect to pay an additional $50-150/month if not included (A/C pushes up the bill in the summer).  Sometimes, brokers lie (building owners rarely do)
2. What internet service providers are available?
Spectrum is most common, but FiOS and RCN are better
3. Does my move-in date work? 
Expect rent to be pro-rated if you move in a few days early, and you can typically move in up to a maximum of 14 days after the tour date
4. How does the application process work?
Expect a $20 application fee, and you must show documentation you make 40x rent
5. What is due at lease signing?
Typically first and last months' rent
6. What are the pet policies?
If they allow dogs, it typically must weigh under 50 pounds
7. Are they flexible on the rent amount?
Might be worth feeling them out.  Luxury complexes are typically firm.  Walk-ups might negotiate a little if the market is weak.
8. Does the broker have any flexibility on the fee?
Don't be pushy...just ask the question and see their response. Email them the next day offering something lower, and be prepared to walk.
Research the Building
Does the apartment look great, with a recent renovation, new fixtures, and a fresh coat of paint?
That's good, but the building could still have serious problems which you only find out about after moving in.
Even though you're looking at a market-rate apartment asking high rent, you could be caught in the middle of a war between the landlord and tenants.
This is a common situation in walk-up buildings where some units are rent-stabilized, so the landlord has an incentive to let conditions deteriorate as a way to pressure tenants to move out and lower their maintenance expenses.
Check for Serious Building Violations
Type in the address on RENTBETTA.com to see the building's bed bug history and maintenance rating based on open housing violations.
A+ or B+ are well-rated buildings where you should expect responsive management teams and an easy living situation.  C is for more flexible or adventurous renters who don't mind putting up with a few headaches when it comes to repairs to save a couple bucks.  Unless you're an aspiring housing attorney, avoid D ratings if at all possible.
You can also check out HPD online to see what residents are complaining about and find a treasure-trove of information on the building.
Tip: Know the Best Time of Year to Sign a Lease
So when's the best time of year to look for an apartment and move in?
When no one else is.
This is the middle of winter, when there's a good amount of snow on the ground and no one wants to move.  Since there are so few other renters in the market, prices are lowest and the inventory of options you have to choose from is highest.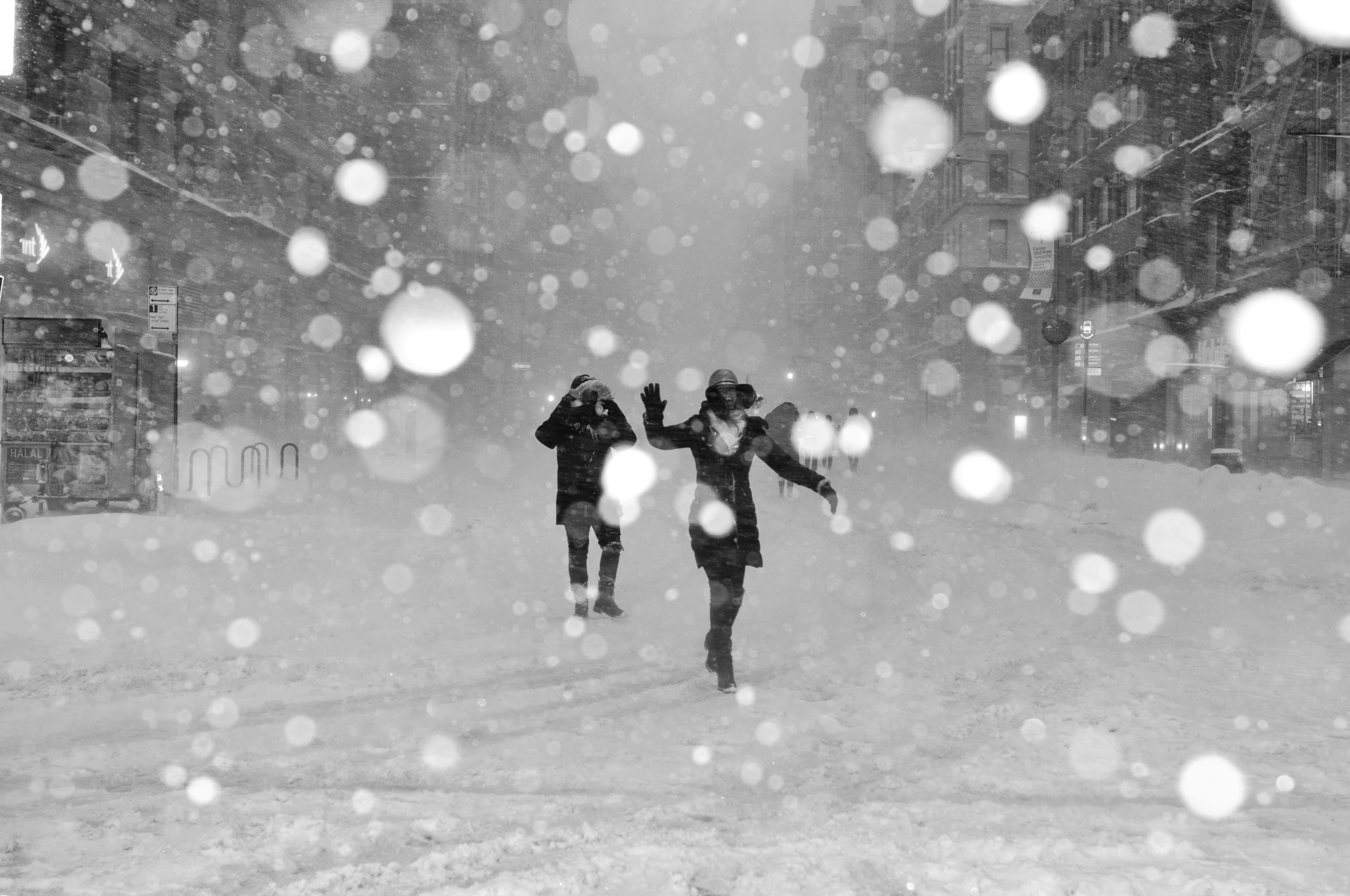 This couple is going to find a great deal on an apartment! Look to sign a 12 month lease in January or February when rents are cheapest.
During the warmer months, summer interns and newly-minted college grads move into NYC, pushing up rental prices and making it harder to find a place that doesn't rent quickly.
Aim for a 12 month lease February 1st to January 1st.  If you have to move in earlier just make sure it ends January 31. Rents can be 10-15% cheaper for the same apartment if you sign a lease during January than the summer months, so having a lease that ends January 31 is very valuable to tenants. Landlords hate it.
Never sign an 18 month lease.  This is a landlord trick to move your lease schedule from the winter to summer, where they can easily jack up the rent.  You could see your rent jump 10-15% or more, realize you have to move out, then find out everything else on the rental market is just as expensive during that time of year.
Even if the 18 month lease looks like a deal, just say no.  Stay on a 12 month winter lease schedule.
Tip: Negotiating Rent, Broker Fees, and Everything Else
When it comes to negotiating in life, it's better to say less, not more.
The same goes when you are renting in NYC.
You can ask if they are flexible on rent when you tour the place, ideally, at the end of your tour with a deliberating, "on-the-fence" demeanor.
If a broker asks for a 2 month broker fee, you can wait a day, then email them one line if they can do a 1 month fee (or maybe even less, especially if during winter).
Say fewer words, and examine more options, and you'll find out what you can (and can't) get.
Never be rude, but do ask and show a balanced, weighing-your-options demeaner.  
Being overly-friendly is as counterproductive as being aggressive. It won't get you anywhere.  
Be true to a partner in life, but you don't have to be true to a broker (unless you signed an exclusive contract).
Ask, accept their answer, and be ready to move on if you think your options are better elsewhere.
Step 5: Apply for the Apartment and Sign a Lease
Once you've checked out the apartment, building, and reached a verbal agreement on the amount for rent and any broker fee due, tell whoever took you on a tour that you'd like to apply.
They'll send you back a list of requirements and the steps to apply. 
Expect to be asked for:
$20 application fee (legal maximum in NYC)

Photo ID (Driver license or passport)

Last two pay stubs

Last two monthly bank statements (they're checking your minimum cash balance)

Last two years of tax returns (first two pages showing adjusted gross income)

Employment offer letter (to see if your income is 40x rent)

Prior landlord reference letter 

Deposit (often $1,000-$2,000, which you forfeit if your application is approved but you don't sign the lease)
If you don't make 40x the rent and need to apply with a guarantor, expect them to need all of this from the guarantor as well.  
Some landlords have online portals to complete the application fee and upload supporting documents, while some offices still do it by paper documents or have you email them pdf's of everything.  
Step 6: Lease Signing: Don't Forget the Checks!
After you complete the application with the $20 fee and submit your supporting documents, the landlord will likely accept (or reject) your application in 1-2 business days.
If they can't verify your income they may ask you for more documents and the process may drag out, but if you have a "clean" application and can easily show you make 40x the rent, they should respond back with approval in just a day or two.
Now it's time for lease signing.
After they email you that your application was approved, the landlord or property manager will typically ask you to come to the leasing office in the next day or two to sign a lease.  
You will likely need to bring a cashier's check from your bank or money order for the first month's rent and security deposit.
Sometimes, this is done online through a lease portal.
During lease signing, you pass over both checks, and the landlord and you counter-sign the lease.
The property manager, managing agent of the building, or officer of the corporation that owns the building should countersign your lease. If it's not one of those three parties, it's technically invalid, and it will be difficult to press any claims in housing court against them if it comes to that.
For larger, professionalized companies this isn't really a concern, but we've dealt with shady landlords in Brooklyn where they had some rando in their office come out to countersign a lease, so if we ever needed to take them to housing court, day 1 would be a nightmare because we wouldn't have a properly-signed lease.
We've also heard of a situation where a friend toured one apartment in the building (say 3C), then the lease actually listed another apartment that was significantly worse. Only an eagle-eyed renter would catch this, though only extremely underhanded landlords would it. The larger the building or management company, the more reputable they tend to be.
Tip: Ask for a Copy of the Lease Before Lease Signing
Most landlords only show you the lease when you come in for lease-signing, and those leases can say some pretty outrageous things.
Essentially, the landlord is throwing a legal contract at you at the last minute, when you have no ability to alter its terms or choose other options.
Luckily, some lease provisions are unenforceable, and there is always the Warranty of Habitability to fall back on, essentially New York State law that says the landlord must maintain minimum housing standards or you don't owe rent, no matter what they write in the lease.
Michelle Itkowitz, a famed housing attorney in NYC, put together 9 lease provisions which are not true and you can safely ignore. Even if you sign a lease with these items included, your landlord cannot enforce them in court.
Renters have some rights and protections under New York state law, that landlords can't contract around.
But wouldn't it be nice to know what you are agreeing to before you have to sign it?
After you submit your application, or even before, send a friendly email asking for a copy of the lease.  
It can say something like:
Hi Landlord,
Please see attached for my application documents for the apartment.
Also, can you shoot me a copy of the lease?  It doesn't have to be filled in with the exact apartment number or rent amount, just the boilerplate lease document your office uses, so I have a chance to read it before signing.
Thanks!
Savvy Renter
When they email it to you (they don't really have an excuse to not send to), read the lease.  
Fully.  
Will they remove sections from it you don't like, or which are unenforceable?
Probably not, but you can ask if it's a deal breaker for you.
And at least you'll know what you're getting into and what they are demanding in the lease, without them springing the whole document on you at the last moment.
Conclusion: What to Know Before Renting an Apartment in NYC
Congratulations!  You've mastered the process of renting a NYC apartment, and are now a seasoned New Yorker.  You know the 40x rent rule, how to get around a broker fee by renting directly from the property manager or landlord, are familiar with what you can and can't negotiate, know that a 12 month lease from February 1st to January 31st is cheapest, and have read the lease before signing it.  You're a pro!  Now your friends will lean on you for your knowledge and wisdom as they go through the process.
---
NYC Rental Market Terms
Alcove Studio
L-shaped studio apartment that offers more privacy
Studio
Rectangular, single-room apartment
Flex
An apartment where the living room was turned into an additional bedroom, making the per person rent cheaper but also limiting any communal space.
Market-Rate Lease
A "market-rate" lease where the landlord has sole ability to set the rent, or decide not to renew, your lease when it comes up for renewal.
Rent Stabilized Lease
Tenants are guaranteed lease renewals and landlords can increase the rent no more than the rate set annually by the Rent Guidelines Board.  These apartments are typically less renovated than market-rate apartments, have below-market rent and are hard to find available.